ONE FOR ALL, AND ALL FOR ONE!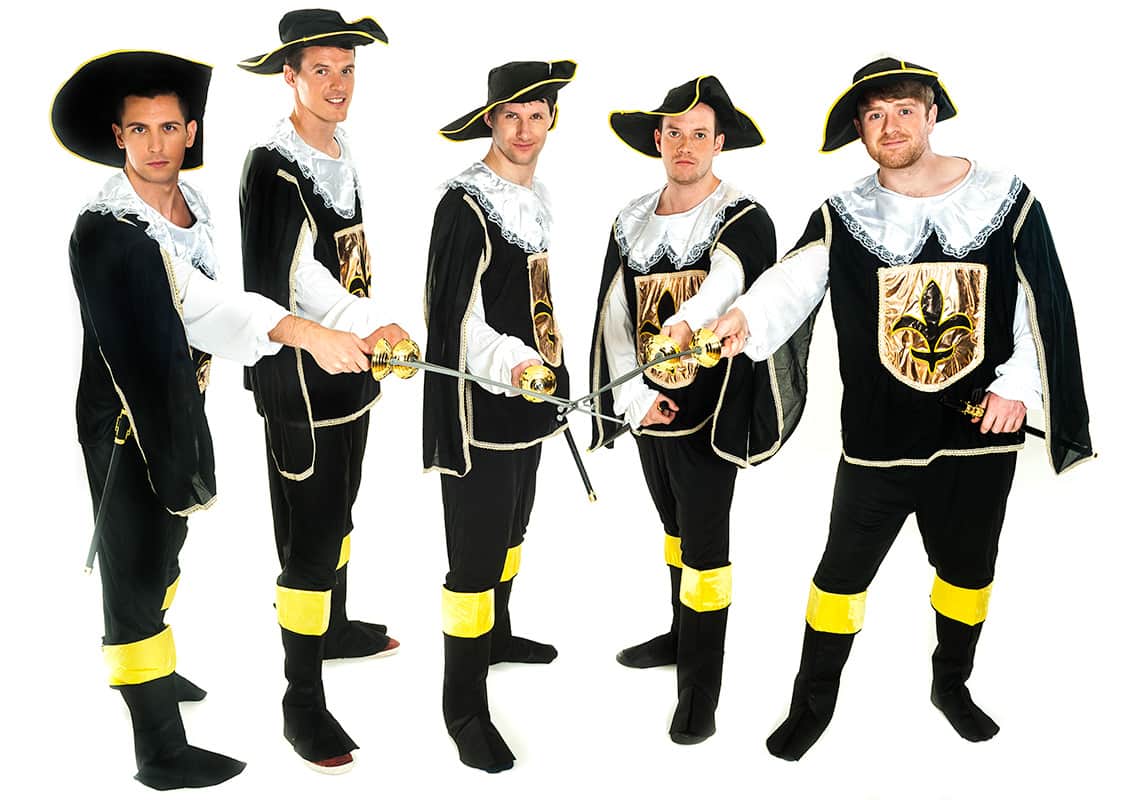 EU now demands €100 billion alimony from UK!  This is ransom, pure and simple. UK rejoining the European Economic Area from outside the European Union — the Norway model — is Barnier's favorite option for a post-Brexit transitional arrangement. It would allow for a smooth exit with minimum disruption for British business — by maintaining access to the single market — and give negotiators precious time to work out the details of a future trading arrangement. In Brussels, it is now seen as the only serious proposal that the European Commission is likely to make when it comes to a transitional deal. Juncker told us it would be a reasonable solution to the Brexit transition conundrum.
One for all, and all for one! UK now turns to Five Eyes, an alliance comprising Australia, Canada, New Zealand, the United Kingdom, and the United States. These countries are bound by English language, common culture, freedom, and the best standards of living on Earth.
UK will outperform the entire Eurozone over the coming years. Euro will finally go into meltdown in the coming years. UK could achieve even better growth, if Whitehall delivers sweeping new powers over spending and taxation to local government. English counties are sleeping giants just waiting for their economic potential to be unleashed, with over a million new jobs could be created over a ten-year period, £26.3 billion added to the national economy in tandem with public sector savings of £11.7 billion over a five-year period.
Brexit means that to improve exports and manufacturing performance, the Industrial Strategy must look beyond the largest cities. Local economies account for over half of England's manufacturing output and almost 40 per cent of exports. That makes the local economy an important constituent of the whole — big enough not just to be influenced by, but to heavily influence overall economic activity in UK. To be effective the industrial strategy and the next phase of devolution should seek to build on that.
Juncker acknowledged EU's stance on this and in recent weeks a succession of British cabinet ministers have come out in favor of a transition period of up to three years after Brexit. While none are yet explicitly talking about the EEA model, even Brexiteers like Trade Secretary Liam Fox and Environment Secretary Michael Gove now sing from the same hymn sheet as Brexit doves like Chancellor Philip Hammond, Business Secretary Greg Clark and Home Secretary Amber Rudd — all emphasizing the importance of avoiding a cliff edge Brexit for British business.
Whigs also appear to be gravitating toward that position. Corbyn told us that leaving EU also means leaving the single market, which would preclude EEA membership. But Whig shadow Brexit secretary, Keir Starmer, told us the party would try to force a vote on keeping the country in the single market.
EEA is the organization with the largest membership. It includes all EU member countries plus Norway, Iceland, and Liechtenstein. Those three states are also members (along with Switzerland) of the European Free Trade Association (EFTA), a regional free-trade area that operates alongside EU. To rejoin the EEA from outside EU, UK would have to join EFTA.
The bloc's spokesman Thorfinnur Omarsson told us their door is open. "We are open to receiving a U.K. membership application," he said. EFTA has not had an indication that this is what London wants yet, but if it takes that option, then the U.K's entry into EFTA "should not be too complicated," he added. That's so long as an application comes relatively early in the negotiation process.
While there is broad consensus in the British Cabinet that some kind of transition is required, some aspects of EFTA/EEA membership would be unappealing to Brexiteers, even temporarily. Steve Baker, a junior minister in the Brexit department who was promoted after the election, said last month that staying in the EEA post Brexit would be like putting blood in the water — indicating the soft Brexiteers can expect a fight.
One reason is that EFTA/EEA members are subject to freedom of movement. The British government's public position is still that freedom of movement will end on March 29, 2019, when the U.K. leaves EU. But seemingly contradictory statements from Hammond, who told us it will be some time before full migration controls can be imposed, and Rudd, who has promised businesses no cliff edge on migration, suggest the government is heading toward a compromise.
One such escape clause was proposed by former chair of the House of Commons foreign affairs committee Crispin Blunt immediately after the election suggesting an EEA transition. He told us it would be possible to invoke powers held by EEA members to restrict freedom of movement.
Article 112 of the EEA Agreement allows a party to the agreement to unilaterally take safeguard measures to limit freedom of movement in particular regions or sectors.
Stephen Kinnock, the Whig MP for Aberavon, son of former leader Neil Kinnock and partner of former Danish Prime Minister Helle Thorning-Schmidt, told us the clause meant an EEA transition met all three of his party's manifesto pledges on Brexit: that the U.K. must leave the EU, retain the benefits of the single market, and reform freedom of movement.
The only legal precedent for invoking it comes from Liechtenstein but, Kinnock told us that's a deal that tiny little Liechtenstein could secure, that's something they could secure given the diplomatic and economic clout of UK. "That's up to Theresa May and David Davis to deliver," he told us.
Kinnock is one of a group of Whig MPs seeking to ally with like-minded Tory backbenchers to force a vote on staying in the EEA during a transition when the government's EU Withdrawal Bill comes to the House of Commons in September.
One Whig shadow cabinet member told us it was now almost inevitable that the transition period would be the EEA model, because there is not enough time between now and the close of negotiations, likely to be in fall 2018, to devise a bespoke transition arrangement. Hammond has made a similar case to business leaders in recent days, calling for an off-the-shelf transition arrangement.
However, the Whig shadow cabinet member said EEA membership was not a permanent solution. "If you have any respect for yourself as a 21st-century global power you can't become Norway," the shadow cabinet figure told us. One major downside of EEA membership outside of the EU is that you must accept the rules of the single market without having any influence over them. By leaving EU, UK will lose its representation in the European Parliament and the Council of EU, as well as it right to nominate a commissioner.
Theresa May told us it would not be straightforward to rejoin EEA, via EFTA, given the reform of the two organizations' procedures, and structures required to accommodate such a large new member. However, the May did not rule out transition inside EEA, or something novel, but conceptually similar.
Juncker views the transition deal as an issue for phase two of the Brexit negotiations. These can only begin if, in the fall, the European Council is satisfied that sufficient progress has been made in phase one. This judgment is likely to rest on whether UK has made an acceptable proposal on the Brexit bill.
Theresa May told us she is thinking of paying £10 billion a year for three years as part of a transition deal chime with expectations on the EU side.
Two EU diplomats said they expected the U.K. to link the Brexit bill to the transition in talks this fall. If the U.K. were to meet its financial obligations under the EU's multiannual financial framework until 2020, the diplomats argued, Brussels could play fair and not make UK pay again as an EEA member to get market access. The Brexit bill could, in this scenario, become the ticket for getting market access under a transitional deal. Norway will have paid €1.3 billion to the EU between 2014 and 2021, but its gross domestic product (€313 billion) is much smaller than the U.K.'s (€2.2 trillion) so the British payments would be much higher.
Linking the Brexit bill to EEA membership may suit UK, whose negotiators have made clear that it would be politically impossible for Theresa May to go public with a Brexit bill figure in the tens of billions of euros without having something to show for it.
An early agreement on an EEA transition would take the sting out of the very toxic Brexit bill debate. The discussion can calm down, which could also help advancing in other areas such as negotiating a future trade agreement. But an EEA transition would not be seen as good value for money by all, and some MPs will want UK to hold out rather than accept that an EFTA/EEA transition is the only option on the table.
The negotiations will obviously require give and take on both sides. We need to understand the EU's methodology in respect of the calculation of the bill. Brits want a free-trade agreement that gives the best possible access to the single market. Further than that, there will clearly have to be negotiation and we are some considerable way off seeing what the final position will be.