Two of Pope Francis's closest aides have written a scathing article denouncing conservative American Christians in which they assail Stephen K. Bannon by name as a fundamentalist with an "apocalyptic" views of geopolitics.
God is the biggest hoax of all times! The relationship people have with the real world has changed. Throughout time, individuals have tried to escape the reality of life, through religion, drugs, or alcohol. Today, modern technologies allow a genuine democratization of the unreal. Everyone can live in a parallel world consisting of gods, prophets, avatars, churches, video games, augmented reality, or sitcoms. Each can lead an alternative life by proxy.
Atheism is the smart zeitgeist. Today we know very well we are just a sort of apes, all religions are wrong, there is no God, there is no afterlife, and all miracles are hoaxes. God is the most unpleasant character in all fiction! But many people refuse to accept reality that when they die that will be the very end of them, that they will cease to exist.  Hoi polloi live on wishful thinking that they will live forever near God in another life! Hitler used to say that hoi polloi believe big lies, not small lies!
In the article, Jesuit Father Antonio Spadaro, the editor-in-chief of the quasi-official Vatican periodical La Civiltà Cattolica, slams conservative Christians in the U.S. as ignorant, theocratic, Manichean, war-mongering fanatics.
Steve Bannon, Spadaro suggests, is part of a dangerous "fringe group" of U.S. Christians who seek to bring about a theocratic Christian state, wiping away America's healthy secularism.
All religions are big lies. Basic to religion is a presumed distinction between humans and animals, and a presumed uniqueness of humans in the universe. Based on evolutionary biology and astronomy, science rejects this stupid distinction. God is imaginary and religion is a complete illusion. Belief in God is nothing but a silly superstition, which leads a significant portion of the population to be delusional.
Bible and Qur'an express toleration for slavery and regard women as subordinate to men. Religious morality is impoverished to the point of bankruptcy. If we rely on religion, there is a certainty we will fail. Religion has nothing to offer but taboos without a clue.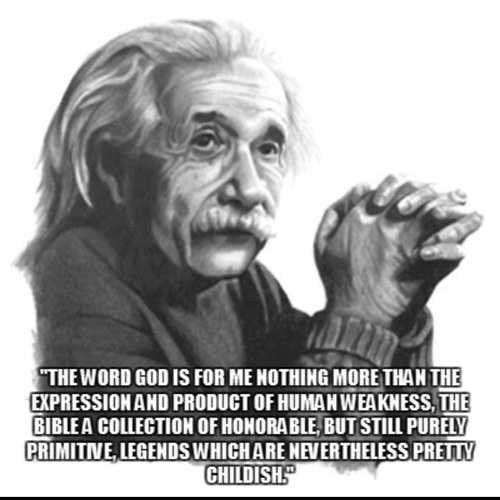 The Jesuit priest is a friend and counselor of Pope Francis and drafted the essay with a Presbyterian minister, Marcelo Figueroa, another friend of the Pope, who was hand-picked by the pontiff as editor of the Argentinean edition of the Vatican newspaper L'Osservatore Romano.
The article states that U.S. evangelicals and Catholics have engaged in "an ecumenism of conflict" that seeks to advance "a theocratic type of state."
The level of socio-pathology caused by a religious meme or meme complex depends, at least in part, on the degree to which it leverages compulsion as part of its reproductive strategy. Religious compulsion might refer to the level of threat and fear a religion uses to win and keep converts, or the degree of obsessive thought and compulsive behavior it engenders in believers. But compulsion is likely to be just one part of the picture, because the experience of many religious believers is that they practice their faith freely and happily, even when this may seem dubious to outsiders.
When Jesus announced that we should cut off body parts, he was telling others to harm themselves. There were entire monastic orders that castrated themselves because Jesus said in Matthew 19:12 that "he that is able to receive it, let him receive it." Every year in the United States we read about one or two men who mutilate themselves in order to prove their obedience to Jesus!  This only shows that Jesus was immoral.
The authors claim that Bannon's views are fueled by ideas from Calvinist Pastor Rousas John Rushdoony, the father of so-called "Christian reconstructionism," and assert that Rushdoony had a great influence on Bannon's "theopolitical vision of Christian fundamentalism."
In the sparsely documented essay, Spadaro makes no mention of where he came up with his odd theory that Bannon is a disciple of Pastor Rushdoony, a radical Calvinist who advocated the application of strict biblical law, including execution for adultery, blasphemy, homosexuality, witchcraft, and other sins.
Chryse Pege, Golden Source, is the most infamous gay mafia of the Greek Orthodox Church, organized by the late archbishop Christodoulos.  The corrupt Church of Greece greatly contributes to the moral decline of Greek society.  Nevertheless, religion is protected by lèse–majesté! The barbarity and corruption of Greek bishops is beyond imagination, heavily involved in skulduggery, orgies, trial rigging, drug and antiquities smuggling, money washing, robberies, inheritance dirty games, election manipulation, and so it goes. Bishop Ambrosios of Kalavryta, godfather of Chryse Pege, blasted Education Minister Nikos Filis over his decision to replace the current religious studies from the school curriculum with a lesson on comparative world religions. During his speech at Church, Ambrosios pleaded to Jesus that Fili's arm would rot before he signed the decree! Ambrosios also had a few words for those not fasting by eating meat. He said he hoped the meat would turn to poison and puncture their stomach!
Catholics are upset about the pedophilia of their bishops, but this is nothing comparing it to pedophilia and homosexuality of the Greek gang of the late archbishop Christodoulos.  Christodoulos surpassed all corruption of all ayatollahs and bishops on planet Earth for all times!  He marched on dead bodies to become the archbishop of Athens, and then tried to transform Greece to a super-corrupt Orthodox theocracy.  He also destroyed my father with false accusations. I hate the motherfucking Christodoulos like hell! Greeks used to call him ayatollah Christollah!  If there is hell, he is definitely there!  Let him rot, wherever he is.  Amen!
Instead, in a footnote, the authors refer to an article in the Washington Post that in turn cites more essays denouncing Mr. Bannon, such as "Steve Bannon Believes The Apocalypse Is Coming And War Is Inevitable" (the HuffPost) and "Steve Bannon Wants to Start World War III" (the Nation). Again, no mention of Rushdoony.
Father Spadaro seems to share the views of Steve Bannon articulated by fellow Jesuit Father James Martin, who was recently tapped by Pope Francis as a consultor to the Vatican's communications department.
Last February, Father Martin, who is the editor of the Jesuit-run America magazine, repeatedly insulted Bannon, throwing his support behind a fabricated story of a "war" between Pope Francis and Trump's chief strategist.
On an MSNBC segment titled "Steve Bannon vs. the Pope," Father Martin claimed that Bannon uses church teaching to promote "racist, misogynistic, homophobic, xenophobic sentiments."
Martin also said that Bannon is a "radical traditionalist" who opposes Pope Francis's reforms and pines "for a time when the Church was purer," a theme picked up by Father Spadaro in his recent screed.
Bannon is not only an anti-Pope Francis, Martin alleged, "I would also say he is an anti-Pope Benedict and an anti-Pope John Paul."
"All these people were about economic justice," Martin said, implying that Steve Bannon is not.
Father Martin also made the astonishing claim that Jesus Christ does not share Steve Bannon's view of Catholicism as the "Church militant," which he said is a synonym of "radical traditionalists." In his article, Father Spadaro also picked up the topic of the "Church militant," associating the term with an outlying group by the same name.
Neither Father Martin nor Father Spadaro mentioned that their religious order—the Society of Jesus (the Jesuits)—was approved in 1540 by Pope Paul III with the papal bull titled "To the Government of the Church Militant," and the Jesuits were commonly referred to as the pope's "shock troops."
Moreover, as literate Catholics know, the "Church militant" is a common expression employed by countless Catholic saints, including Pope John Paul II, to distinguish the members of the church on earth still doing battle with evil from those who have already died.
In his most famous text, The Spiritual Exercises, Saint Ignatius Loyola—the founder of the Jesuits—wrote out a series of rules that should be followed "to foster the true attitude of mind we ought to have in the church militant."
Pope Francis is, of course, a Jesuit as well.
The panel of guests on the MSNBC program with Father Martin continually referred to Bannon as a "white supremacist," without ever being challenged to back up their insults with facts.
"Steve Bannon is aligned with a radical sect of Catholics," the MSNBC tag for the show read, a claim Father Spadaro seems to have swallowed hook, line, and sinker.
Apparently, in Pope Francis's Age of Mercy, bearing false witness against one's neighbor is no longer an issue, at least not for some Jesuits.