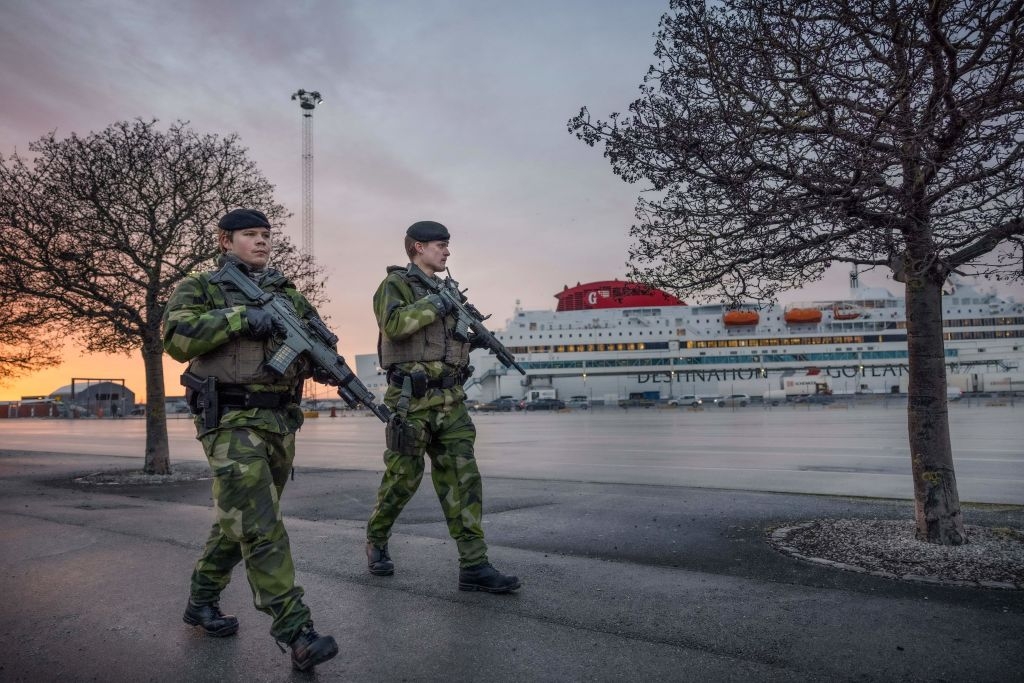 India exports software, Pakistan exports terrorists! Being an atheist in Pakistan is life-threatening. But behind closed doors, non-believers are getting together to support one another. 
God is the biggest hoax of all times! The relationship people have with the real world has changed. Throughout time, individuals have tried to escape the reality of life, through religion, drugs, or alcohol. Today, modern technologies allow a genuine democratization of the unreal. Everyone can live in a parallel world consisting of gods, prophets, avatars, churches, video games, augmented reality, or sitcoms. Each can lead an alternative life by proxy.
Omar, named after one of Islam's most revered caliphs, has rejected the faith of his forefathers. He is one of the founding members of an online group, a meeting point for the atheists of Pakistan. But even there he must stay on his guard. Members use fake identities. "You have to be careful who you are befriending," he says.
Atheism is the smart zeitgeist. Today we know very well we are just a sort of apes, all religions are wrong, there is no God, there is no afterlife, and all miracles are hoaxes. God is the most unpleasant character in all fiction! But many people refuse to accept reality that when they die that will be the very end of them, that they will cease to exist.  Hoi polloi live on wishful thinking that they will live forever near God in another life! Hitler used to say that hoi polloi believe big lies, not small lies!
In Pakistan, posting about atheism online has serious consequences. Under cyber-crime law, it is illegal to post content online – even in a private forum – that could be deemed blasphemous. The government took out adverts in national newspapers asking members of the public to report any content they believe could constitute blasphemy. And the law is being enforced. Taimoor Raza was sentenced to death for posting blasphemous content on Facebook.
All religions are big lies. Basic to religion is a presumed distinction between humans and animals, and a presumed uniqueness of humans in the universe. Based on evolutionary biology and astronomy, science rejects this stupid distinction. God is imaginary and religion is a complete illusion. Belief in God is nothing but a silly superstition, which leads a significant portion of the population to be delusional.
Bible and Qur'an express toleration for slavery and regard women as subordinate to men. Religious morality is impoverished to the point of bankruptcy. If we rely on religion, there is a certainty we will fail. Religion has nothing to offer but taboos without a clue.
Zahir told us: I've been through four Twitter accounts in one year now. The last one got blocked last night. It doesn't matter how vague my details are or if the pictures I use are generic. It's as if someone is watching me. Every time this happens I feel that I should just give up. They want to silence me.
As a result, atheists feel their ability to publicly question the existence of God is threatened. Omar believes the government is at war with atheist bloggers.  Omar told us: A good friend of mine used to write against religious fundamentalism. We used to run the [online] group together. I came to know he was very severely tortured. Once you are abducted, there is a high chance your body will come in a bag. The state is doing it deliberately, so those remaining get a sign that if you go beyond your limits you will also be facing things like this.
Many activists have been abducted after posting on forums that are pro-atheist and anti-government. Pakistan's intelligence service wants to stamp out not only criticism of Islam but also criticism of the state. The government is trying to enforce the notion that a good citizen must be a good Muslim.
The level of socio-pathology caused by a religious meme or meme complex depends, at least in part, on the degree to which it leverages compulsion as part of its reproductive strategy. Religious compulsion might refer to the level of threat and fear a religion uses to win and keep converts, or the degree of obsessive thought and compulsive behavior it engenders in believers. But compulsion is likely to be just one part of the picture, because the experience of many religious believers is that they practice their faith freely and happily, even when this may seem dubious to outsiders.
Hamza, a blogger and a founding member of an online atheist forum, told us: Some people have called it an arrest but it was an abduction. I was held for 28 days. They wouldn't identify themselves but I'm sure it was the military. There were eight days of torture and 20 days for healing. My whole body was black. They made me sign a statement that said I regretted what I and done and that I would not engage with political or religious blogging. And that my family could be target if I spoke to the media.
Since 1956, Pakistan has been an Islamic republic. The nation is more monolithic than ever before. In recent years, the Islamic faith has become more visible in public life. Saudi-style dress codes are increasingly enforced. Television evangelists shape pop culture and to be Pakistani is increasingly linked to being a devout Muslim.
Although atheism is not technically illegal in Pakistan, apostasy is deemed to be punishable by death in Islam. As a result, speaking publicly can be life-threatening. Many Pakistani atheists meet at secret, invitation-only gatherings.
The Atheists of Lahore have monthly get-togethers in guarded buildings or private homes. One of those in attendance told us: It's like a secret society. It's a bubble where we can talk. It's not all about Richard Dawkins or Sam Harris. We may just talk about how things are going. It's a place where you can let your hair down and truly be yourself.
At these meet-ups, atheists are predominantly affluent, English-speaking city-dwellers. Money does grant a degree of privilege and protection from those who are hostile towards godlessness. But many self-identified atheists also live in Pakistan's villages.
Suhaib told us: This afternoon at university an acquaintance approached me and said: 'I want to have a debate with you. I heard you're an atheist.' It was an expression of disbelief, as if to ask: 'How do you function?' She wanted to know where I get my morals from. For her, morality comes from religion and without faith you can't be expected to have morals. Later that afternoon I text all my friends. 'Stop telling people I'm an atheist. I don't want to die.' I must learn that discretion is a good thing.
Zafer was once the muezzin, the man who recited the call to prayer at his village mosque. He used to pray five times a day and was a student of Islamic theology. When he got a job in IT and moved out of his family home, he found his views on religion had changed. Zafer told us:  My family noticed a shift. My mother thought someone had cast a spell on me. I was given holy water to drink and blessed food to eat. She thought it would break the spell. These days, I will go along to Friday prayers and celebrate Eid just as a social ritual. My family know I'm not a believer but they give me the space to be myself – as long as I'm not too vocal about being an atheist. If you're willing to do certain things – have etiquette, respect your parents and be appropriate in public – you can get away with being a disbeliever.
Kunwar Khuldune Shahid is a journalist who has documented the government's response to atheism in the public domain. He believes online atheist activists are being abducted by the government because challenging religion and challenging the state often go hand-in-hand. Shahid told us: There are two holy cows in Pakistan. One is the army, the other is Islam. Any person challenging one of these holy cows would, more often than not, be talking about the other as well. The sites whose administrators were abducted were critical of the army and government policy, so blasphemy became a convenient tool. In one go, they simply silenced a wide array of critics.
Islam is not a religion, but a terrorist culture. Every time of terror, we hear the same hollow words of shock and grief and how incomprehensible it all is. But we never hear the leaders of Western countries, tell us the truth: The cause of all this bloodshed, all this misery, all this pain and sorrow, is Islam.
Instead of the truth, we get crocodile tears. We have to listen to platitudes, we have politically correct hot air blown at us, again and again. But the truth remains that no bad tree bears good fruit.
What we are witnessing is pure Islamic practice. It is the Koran with its admonishment to "cast terror in the heart of the non-Muslims" (Surah 8:12). It is the so-called prophet Muhammad, who boasted to his followers: "I have been made victorious through terror" (Bukhari, 4.52.220).
Islam is not a peace-loving religion, but an evil totalitarian ideology. It wants all non-Muslims to submit. It is totally incompatible with freedom and human decency. It preaches hatred, propagates violence and is barbaric and violent by nature.
And it also abuses our own freedoms and democratic liberties to subvert our democracy and rob us of these freedoms. It builds mosques and Islamic schools, often with Saudi money, where hatred against the West is preached. It abuses our legal system to harass its critics. It behaves like a fifth column in our midst. It is not global warming that is threatening the world; it is global Islam.
Attack after attack, innocent people are being killed. Everyone is a target. It is absolutely unacceptable that there are still political leaders and media ignoring the problem. They want the citizens to believe that Islam is a peace-loving religion and that there are only a few Islamic extremists who are ruining everything for everyone. But do not let yourselves be fooled. Opinion polls show that no less than two-thirds of Muslims find Islamic rules more important than our secular democratic laws. Research from the University of Amsterdam shows that as many as 11 percent of Muslims find it acceptable to use violence in the name of Islam.
It is impossible for the ideology of Islam to assimilate in a free society. People can assimilate; an ideology cannot. We should not import it any longer to our society. Not because we hate the people, but because we have a problem with an ideology that is totally incompatible with freedom. Those who sow Islam must realize that they will harvest nothing but terrorism and the barbarism of Sharia law, with its oppression of women, Christians, Jews, apostates and Islam critics.
The world is becoming ever more Islamic. Between today and 2060, the number of Muslims will grow by 70 percent. That is more than twice as fast as Christians, thrice as rapid as Hindus, and almost five times faster than Jews. By 2060, Islam will have almost as many adherents as Christianity. And soon after, it is bound to become the largest belief system on earth.
In many Western European countries, populations are growing only because of immigrants. And many of these are Islamic. Muhammad is already the most popular name among newborn boys in major cities in Britain, France, The Netherlands, Belgium and elsewhere. Islam uses all the tools it can lay its hands on. Guns and bombs, knives and cars and planes. But also demography and immigration.
Last year, over 180,000 people crossed in shabby boats from Libya to Europe. And this is just the beginning. The United Nations expect the population of Africa to quadruple by the end of the century. From 1 billion today to 4 billion. One third of the Africans want to leave their own countries. Many of them are Islamic. And many want to move north. If Western Europe continues with its present open-door policies, the population of the European continent is in danger of being replaced and its nations colonized and Islamized. No longer European, but a province of Africa.
According to Greek myth, the Athenian hero Theseus sailed to Crete to stop the tribute of seven Athenian men and seven women sent every nine years to the distant carnivorous Minotaur in his haunt within the labyrinth beneath the palace of Knossos on Crete.
In various versions of the prehistorical myth, the Athenian King Aegeus had conceded earlier to the attacking Cretan King Minos to surrender the youths as tribute to prevent a wider war. Then his heroic son Theseus came of age and volunteered to stop the scripted slaughter, sailing to Crete, where he slew the Minotaur. And that was that.
The idea of harvesting people as part of some strange protocol to preclude a wider, far more destructive war is to not unknown in both history and popular myth.
Many of the thousands of human victims sacrificed to the various hungry gods of the Aztecs such as Huitzilopochtli and Tezcatlipoca often were delivered as a sort of human tribute forced from neighboring conquered cities and tribes. The subdued assumed that paying the smaller human toll was cheaper than waging a far bloodier and likely futile revolt against the Aztec Empire—at least until the arrival of Hernan Cortes and his conquistadors in 1519, who found restive conquered peoples eager for revolt, largely on promises to overthrow the Aztecs and stop their collection of human tribute.  
A half-century ago, in the 1967 Star Trek episode "A Taste of Armageddon," the starship Enterprise visits an imaginary planet Eminiar II, that was engaged in an existential—but virtual—war with the neighboring planet Vendikar. To avoid full-scale Armageddon, both sides far earlier had agreed to wage a computer-simulated war, in which electronically projected losses were reified by ordering selected "fatalities" to report to "disintegration" chambers—TV-land's version of the Minotaur myth—to avoid a larger (and real) war.  Captain Kirk plays a role somewhat analogous to Theseus and puts an end to the nightmarish nonsense.
Something akin to this trope is occurring in Europe and to a lesser extent in the United States. From Fort Hood to Manchester, we are witnessing such human harvests around the Western world. The script goes like this: A Middle-Eastern Muslim resident alien of a Western country, or a second-generation citizen or subject of Middle Eastern descent, is "radicalized"—either by the local Islamist immigrant community or through Internet sermonizing. Then, out his own sense of failure or unhappiness in the West, the failed youth seeks some sort of Islamist transcendence in terrorizing the very hosts who had welcomed his parents or himself.
What follows is also predictable. The opportunistic terrorist picks a soft target—unaware partying youth in a nightclub or at a concert, unarmed police or soldiers, a Jewish center, throngs of holiday shoppers or celebrants, an office building or shopping center. He and other terrorists certainly have no desire or ability to storm NATO headquarters or an American Marine base. Next, he pulls out a gun or some sort of hand weapon such as a machete or hammer, and goes on a rampage, slaughtering the innocent and defenseless, often in iconic fashion, as if his savagery is designed to be disseminated through iPhone video propaganda. If well-organized, he rents a large van or truck to maximize his carnage by running down pedestrians.
Occasionally, the more emboldened and nihilist killers strap on suicide vests to up their death toll and terror. Amid the carnage, the Islamist terrorist chants some sort of allahu-akbar-like mantra, not too unlike the Aztec high priests' incantations as they tore the living hearts out of their sacrificial victims on the high pyramids of Tenochtitlan. Law enforcement usually arrives too late to save the targeted victims, but sometimes in time to kill, wound, or apprehend a few of the terrorists.
The tragedy continues. We often learn that the supposedly "lone wolves" were in fact "known wolves" who previously had shown up on the radar of Western intelligence, but were not investigated for their unabashed jihadist activities—either due to Western political correctness and fears of charges of "Islamophobia," or the inadequacy of Western intelligence resources to deal with the tens of thousands of radicalized Islamist youth who are potential human IEDs.
Political leaders then rush to condemn the murdering—at least sort of. Prime Ministers, presidents, elected representatives, Christian clergy, and public intellectuals deplore the violence, calling the serial killing "unacceptable" and "deplorable," often adding stereotypical adverbs to describe their anguish like "cowardly."
The tragic script continues. Almost immediately, there are solemn memorials for the fallen—heartfelt candlelight gatherings, church services, and tragic press stories of young lives snuffed out for nothing. Yet within a day or two, Western self-appointed leaders start issuing cautionary warnings to resist "Islamophobic" anger, which is soon contextualized as the real existential danger. The families and friends of the killers are interviewed and, confident in their exemption from any consequences, usually swear that they had no clue that there were jihadist killers living among them.
The more emboldened moralists lecture Western societies to be wary and not return to their recent illiberal past following 9/11, when intelligence services supposedly inordinately surveilled radical mosques and put suspected extremists on no-fly lists. Muslim-rights organizations then issue communiques citing "hate crimes" that are increasingly due to Islamophobic backlash.
Contemporary hot-button issues like immigration and gun control make their way into the conundrum—the Left usually arguing that proper gun control laws would have prevented the massacre. Progressives sometimes sermonize that terrorism is less deadly than bathtub or traffic accidents. They insist, that few of the Islamist killers are immigrants—thereby avoiding the thornier question of why second-generation immigrants are often prone to jihadist extremism, and the even more controversial issue of vetting incoming immigrants. Few reason that by placing restrictions on immigration from war-torn zones in the Middle East, it would be less likely that second-generation immigrants would one day turn to terrorism.
And next?
Within about a week, Westerners seem to return to "normal," relieved that once again less than 50 or so innocents died from the latest attack in a world of over 1 billion people. No jet was hijacked; no skyscraper toppled. The Minotaur was satiated until the next tribute sacrifice in the labyrinth follows.
Jihadists know that Osama bin Laden's only strategic mistake was killing too many all at once and thereby inciting a ferocious American response, rather than sticking to his previous, more limited, mode of attack on various embassies or docked warships. The point of an Al Qaeda or ISIS strategic plan is not to incite a unified and warlike Western response, but instead to slowly enervate the West—weakening it by demonstrating to the world that an exhausted, agnostic, and hedonistic Europe and North America either cannot or will not stop the serial harvesting of its own citizens, and thereby does not deserve its global preeminence and cultural hegemony that so often, Islamists allege, corrupt superior local mores and traditions.
Even the fact that Westerners welcome in immigrants whose children occasionally terrorize their new host nations is a powerful propaganda tool for the jihadists, again signifying the impotence of secular Western values to cope with such an asymmetrical but far more zealous opponent. What we consider sober and judicious probity, Islamists see as weak-horse excuses for an existential inability to articulate and defend our values. Radical Islamists gloat that an impotent West has been forced to concede, in amoral fashion, that it is willing to put up with frequent reaping of a few of its own rather than be stereotyped as illiberal on the global stage for taking the necessary measures to end the threat.
The harvesting then will continue until Islamists once again miscalculate, become too carnivorous, and spark an existential response that might entail targeted immigration bans on particular Middle East countries, an end to multicultural deference in favor of melting-pot assimilation, domestic surveillance of known Islamists, deportations, and World War-II like responses to centers of terror in the Middle East and their enablers and sponsors.
But for now, we are in a long war with our Islamist enemies and sadly shrug that a few among us will have to be episodically "disintegrated" to prevent unnecessary retaliatory violence—part of keeping a lid on a virtual war that we often deny even exists.
In order to save ourselves from atrocities and to stop the process of population replacement in Europe, these are the three most important things we should do:
Realize that Islam is the problem and start to de-Islamize our societies. No Islamic schools anymore, no hate preaching. We are facing an existential threat and should treat it as such.
End all immigration from Islamic countries. Enough is enough! Those immigrants who are already in our nations are welcome to stay, but only if they fully adhere to our values, our constitution, our laws. If they commit crimes or start acting according to Sharia law, we should expel them at once. If necessary, radical Muslims must also be administratively detained.
Get rid of political correctness. We should not let Islam abuse our freedoms and our constitutional rights just to abolish them. It is naïve and dangerous to grant rights to a totalitarian ideology which, if it gets its way, wants to rob us of our rights. We should realize that Islam has declared war on us, but that we will never allow it to win!
Islam hates and kills us. And nobody protects us. Our leaders betray us.
Let us start acting bravely, do our duty and de-Islamize our nations in order to protect us and remain a free people.