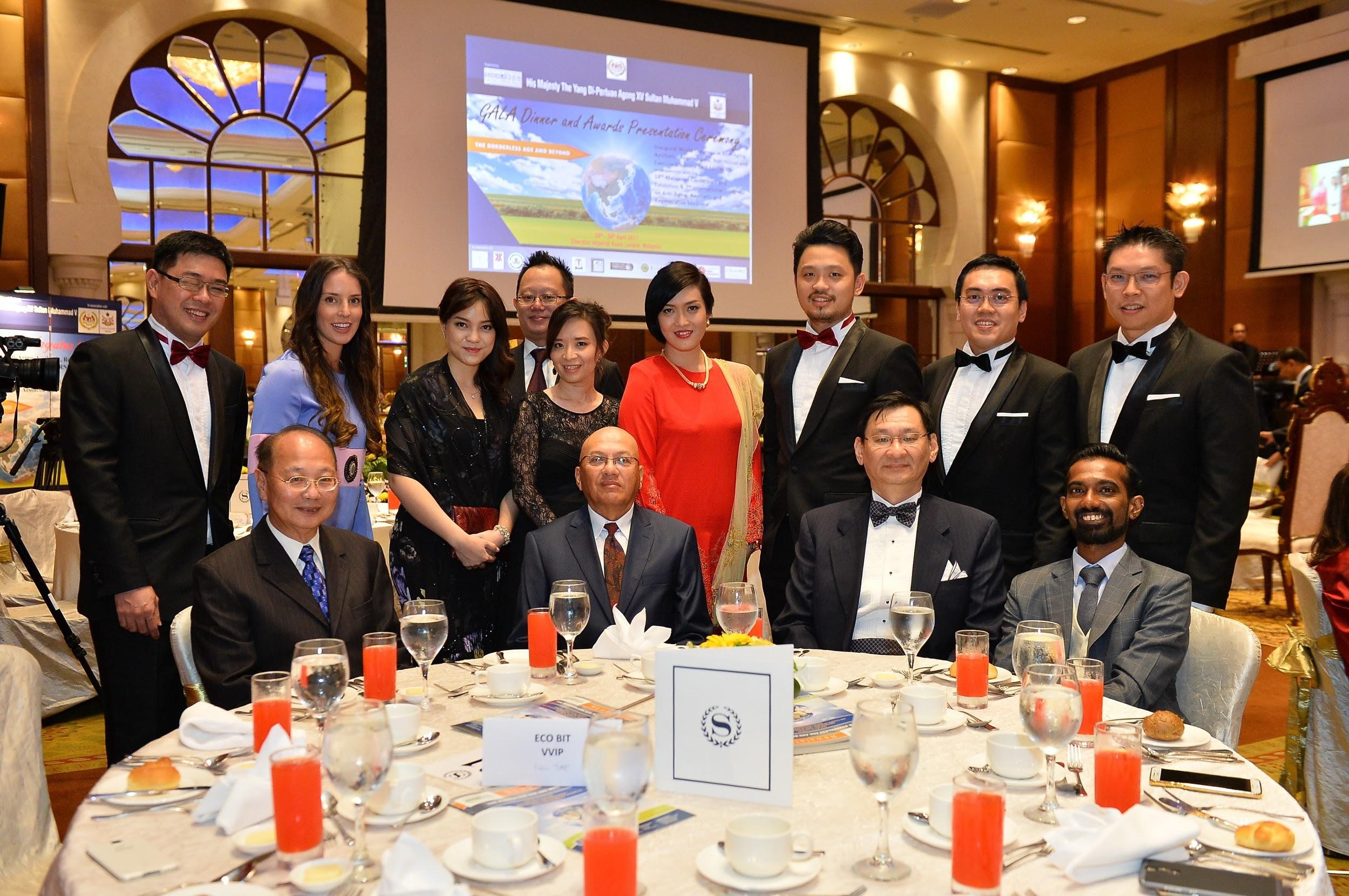 NEM is one of the fastest growing distributed ledger technology platform, powered by XEM cryptocurrency has registered an increase in its value and trading volumes in the recent days. The sudden growth was fueled by its partnership with EcoBit, a green project supported by the Kelantan State Government in Malaysia.
Look at the modus operandi of today's internet giants — such as Google, Facebook, Twitter, Uber, or Airbnb — and you'll notice they have one thing in common: They rely on the contributions of users as a means to generate value within their own platforms. Over the past 20 years the economy has progressively moved away from the traditional model of centralized organizations, where large operators, often with a dominant position, were responsible for providing a service to a group of passive consumers. Today we are moving toward a new model of increasingly decentralized organizations, where large operators are responsible for aggregating the resources of multiple people to provide a service to a much more active group of consumers. This shift marks the advent of a new generation of "dematerialized" organizations that do not require physical offices, assets, or even employees.
The problem with this model is that, in most cases, the value produced by the crowd is not equally redistributed among all those who have contributed to the value production; all of the profits are captured by the large intermediaries who operate the platforms.
Recently, a new technology has emerged that could change this imbalance. Blockchain facilitates the exchange of value in a secure and decentralized manner, without the need for an intermediary.
The drastic growth in demand for the out-of-the-box blockchain solution and its underlying XEM tokens during this year started with a Tweet showcasing the platform's collaboration with EcoBit project and its Blockchain Card. EcoBit Blockchain Card is the first ever implementation of blockchain on a smart card with NEM technology that enables transaction of EcoBits tokens.
"XEM has approximately registered a 1924% growth in its price since the beginning of 2017."
– EcoBit Team
The correlation between the EcoBit events and spikes in XEM prices was analyzed by Diario Bitcoin, a leading Spanish cryptocurrency news outlet with a huge readership and social media following that exceeds 18000 users. The XEM price chart shows a strong bullish trend line corresponding to the events. A closer look at the graph shows an approximate 154% increase in NEM prices from $0.0037 to $0.0094 between January and March 11, 2017, which signifies the phase two launch of the EcoBit project.
Approximately a month after, XEM experienced another significant climb to reach $0.0247 per token; moving an entire decimal point in a short span of time, which aligned with the launch of EcoBit website and ICO. In the month that followed, XEM price witnessed another shift in the decimal point to cross $0.1276 (as on May 14, 2017).
Following the ICO, EcoBit and its green initiative has gained a lot of popularity among community members, some of whom from Japan have also created EcoBit themed superhero cards.
What is EcoBit?
EcoBit is a green and sustainable lifestyle movement, developed in partnership with the Kelantan State Government in Malaysia. The EcoBit project pledges to manage one million acres of tropical rainforest in the region for the next 30 years. Its mission and accompanying eco-friendly projects will be financed through carbon credits and an ongoing ICO. The first of a kind "green project" ICO has already raised over $1 million in less than ten days. Open till June 8, 2017, EcoBit invites participants to continue contributing towards its sustainable environmental movement.
With NEM blockchain technology, the company creates a public supply chain for all produce created through its green projects on Carey Island. Through blockchain implementation, EcoBit focuses on transparency, immutability, and accountability, ensuring that people know exactly what they are buying, where it is coming from and under what ethical circumstances.
The EcoBit tokens can be traded like any other cryptocurrencies on exchange platforms once the ICO comes to an end. Explaining the difference between EcoBit and other blockchain projects, the CEO of Climate Protector/EcoBit Mr. Tang Too Siah said,
"Unlike many other cryptocurrency projects, EcoBit is backed by real world needs and assets. Within 12 months' time, we will become an industry leader, and many people will start to question which cryptocurrency is backed by real projects?"
How Blockchain Works
Here are five basic principles underlying the technology.

Distributed Database
Each party on a blockchain has access to the entire database and its complete history. No single party controls the data or the information. Every party can verify the records of its transaction partners directly, without an intermediary.

Peer-to-Peer Transmission
Communication occurs directly between peers instead of through a central node. Each node stores and forwards information to all other nodes.

Transparency with Pseudonymity
Every transaction and its associated value are visible to anyone with access to the system. Each node, or user, on a blockchain has a unique 30-plus-character alphanumeric address that identifies it. Users can choose to remain anonymous or provide proof of their identity to others. Transactions occur between blockchain addresses.

Irreversibility of Records
Once a transaction is entered in the database and the accounts are updated, the records cannot be altered, because they're linked to every transaction record that came before them (hence the term "chain"). Various computational algorithms and approaches are deployed to ensure that the recording on the database is permanent, chronologically ordered, and available to all others on the network.

Computational Logic
The digital nature of the ledger means that blockchain transactions can be tied to computational logic and in essence programmed. So users can set up algorithms and rules that automatically trigger transactions between nodes.
But the most revolutionary aspect of blockchain technology is that it can run software in a secure and decentralized manner. With a blockchain, software applications no longer need to be deployed on a centralized server: They can be run on a peer-to-peer network that is not controlled by any single party. These blockchain-based applications can be used to coordinate the activities of a large number of individuals, who can organize themselves without the help of a third party. Blockchain technology is ultimately a means for individuals to coordinate common activities, to interact directly with one another, and to govern themselves in a more secure and decentralized manner.
There are already a fair number of applications that have been deployed on a blockchain. Akasha, Steem.io, or Synereo, for instance, are distributed social networks that operate like Facebook, but without a central platform. Instead of relying on a centralized organization to manage the network and stipulate which content should be displayed to whom (often through proprietary algorithms that are not disclosed to the public), these platforms are run in a decentralized manner, aggregating the work of disparate groups of peers, which coordinate themselves, only and exclusively, through a set of code-based rules enshrined in a blockchain. People must pay microfees to post messages onto the network, which will be paid to those who contribute to maintaining and operating the network. Contributors may earn back the fee (plus additional compensation) as their messages spread across the network and are positively evaluated by their peers.
Similarly, OpenBazaar is a decentralized marketplace, much like eBay or Amazon, but operates independently of any intermediary operator. The platform relies on blockchain technology to ensure that buyers and sellers can interact directly with one another, without passing through any centralized middleman. Anyone is free to register a product on the platform, which will become visible to all users connected to the network. Once a buyer agrees to the price for that product, an escrow account is created on the bitcoin blockchain that requires two out of three people (i.e., the buyer, the seller, and a potential third-party arbitrator) to agree for the funds to be released (a so-called multisignature account). Once the buyer has sent the payment to the account, the seller ships the product; after receiving the product, the buyer releases the funds from the escrow account. Only if there is an issue between the two does the system require the intervention of a third party (e.g., a randomly selected arbitrator) to decide whether to release the payment to the seller or whether to return the money to the buyer.
There are also decentralized carpooling platforms, such as Lazooz or ArcadeCity, which operate much like Uber, but without a centralized operator. These platforms are governed only by the code deployed on a blockchain-based infrastructure, which is designed to govern peer-to-peer interactions between drivers and users. These platforms rely on a blockchain to reward drivers contributing to the platform with specially designed tokens that represent a share in the platform. The more a driver contributes to the network, the more they will be able to benefit from the success of that platform, and the greater their influence in the governance of that organization.
Blockchain technology thus facilitates the emergence of new forms of organizations, which are not only dematerialized but also decentralized. These organizations — which have no director or CEO, or any sort of hierarchical structure — are administered, collectively, by all individuals interacting on a blockchain. As such, it is important not to confuse them with the traditional model of "crowd-sourcing," where people contribute to a platform but do not benefit from the success of that platform. Blockchain technologies can support a much more cooperative form of crowd-sourcing — sometimes referred to as "platform cooperativism"— where users qualify both as contributors and shareholders of the platforms to which they contribute. And since there is no intermediary operator, the value produced within these platforms can be more equally redistributed among those who have contributed to the value creation.
With this new opportunity for increased "cooperativism," we're moving toward a true sharing or collaborative economy — one that is not controlled by a few large intermediary operators, but that is governed by and for the people.
There's nothing new about that, you might say — haven't we heard these promises before? Wasn't the mainstream deployment of the internet supposed to level the playing field for individuals and small businesses competing against corporate giants? And yet, as time went by, most of the promises and dreams of the early internet days faded away, as big giants formed and took control over our digital landscape.
Today we have a new opportunity to fulfill these promises. Blockchain technology makes it possible to replace the model of top-down hierarchical organizations with a system of distributed, bottom-up cooperation. This shift could change the way wealth is distributed in the first place, enabling people to cooperate toward the creation of a common good, while ensuring that everyone will be duly compensated for their efforts and contributions.
And yet nothing should be taken for granted. Just as the internet has evolved from a highly decentralized infrastructure into an increasingly centralized system controlled by only a few large online operators, there is always the risk that big giants will eventually form in the blockchain space. We've lost our first window of opportunity with the internet. If we, as a society, really value the concept of a true sharing economy, where the individuals doing the work are fairly rewarded for their efforts, it behooves us all to engage and experiment with this emergent technology, to explore the new opportunities it provides and deploy large, successful, community-driven applications that enable us to resist the formation of blockchain giants.
Already five months in the making, EcoBit secured the project to manage and maintain a million acres of tropical rainforest from the government on January 9, 2017. As a part of the project, the platform is responsible for protecting the area from illegal activities, reduce CO2 emissions and increase carbon stocks for trading purposes through the REDD/REDD+ Carbon Trading/Offset Market. The one million acres of forest land is also the home for world's second oldest rainforest located in Kelantan.
In the second phase, sustainable projects will be implemented at the EcoBit Sanctuary Asia, located on Carey Island. These projects will involve setting up of spirulina farms, aquaponics farms, organic vegetables, free-range chicken, coconut plantations and eco-tourism projects to bolster greener thinking and education (subject to each project milestone being fulfilled). The following third phase will see an expansion of these sanctuaries to the Europe, United States, China, Australia and other regions across the globe.
The use of self-sustaining NEM blockchain-based smart contracts enables projects to manage and monetize natural resources to reduce carbon emissions ethically. It also creates a transparent, immutable digital supply chain ledger that allows anyone to track and monitor the carbon credits/impact, project's yields (agricultural produce) and the movement of products from the origin to supermarket shelves. Through the ledger, consumers can be assured of the organic nature and ethical handling of food produce. The recently introduced EcoBit Blockchain Card can be used by members to "earn" EcoBit tokens via recycling program and "pay" merchants for their goods and services.
The ongoing ICO offers an attractive, once in a lifetime opportunity for investors interest in not only cryptocurrency revolution but environmental consciousness to contribute towards and eco-friendly blockchain-based project, fighting global warming and climate change in the process.
EcoBit is the latest in crypto credit offered to the general public which has its foundation built on a sustainable program to reduce carbon footprints on planet earth. The green project is taking charge in the fight to make the world a safe and healthier place for all to live in.