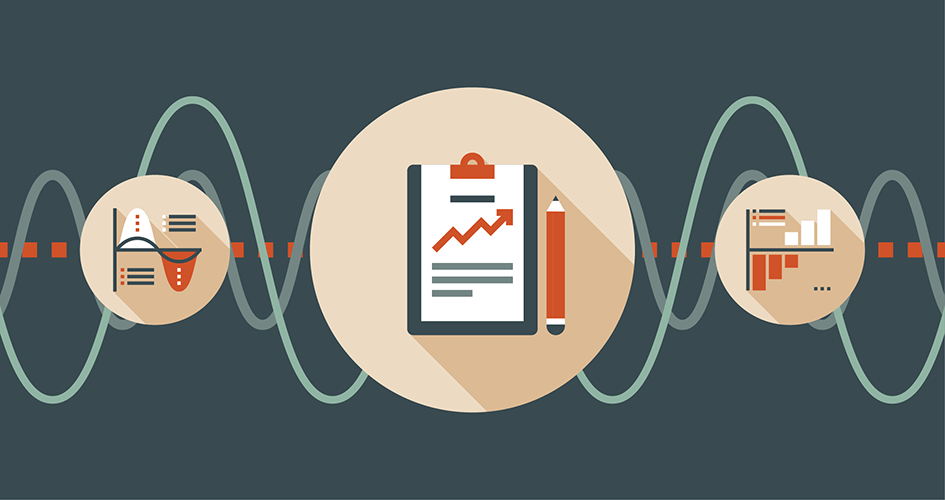 Itiviti, a world-leading technology provider for the capital markets industry, has been recognized by the 2017 Technical Analyst Awards, where the regulatory solution Itiviti Analyst was named Most Innovative New Product. Judged by an independent panel of experienced industry experts, the Technical Analyst annual awards celebrate excellence in technical analysis research and trading software.
Mass-market products such as exchange-traded funds are being concocted using the same flawed statistical techniques you find in scholarly journals. Most of the empirical research in finance is likely false. This implies that half the financial products promising outperformance that companies are selling to clients are false. Investors are being ripped off by investment firms that charge hefty fees while producing results that are no better than you'd get throwing darts at a page of stock listings.
The core of the problem is that it's hard to beat the market, but people keep trying anyway. An abundance of computing power makes it possible to test thousands, even millions, of trading strategies. The standard method is to see how the strategy would have done if it had been used during the ups and downs of the market over, say, the past 20 years. This is called backtesting. As a quality check, the technique is then tested on a separate set of out-of-sample data, i.e., market history that wasn't used to create the technique.
Torturing the data until it confesses is p-hacking, a reference to the p-value, a measure of statistical significance. P-hacking is also known as overfitting, data-mining—or data-snooping. The more you search over the past, the more likely it is you are going to find exotic patterns that you happen to like or focus on. Those patterns are least likely to repeat.
Index funds are cheap because their sponsors don't need to hire expensive stockpickers. The old adage applies: If asset managers and finance professors are super-smart, why ain't they super-rich? The big money is being made by firms that ignore finance theory. 
Itiviti Analyst, with its pioneering suite of five modules, helps eliminate the mandatory direct effects of MiFID II. Itiviti Analyst manages the most demanding regulatory issues, enabling firms to focus on business innovation and growth.
"Itiviti Analyst impressed our judges because it offers an original and effective solution to help financial firms handle their MiFID II regulatory and compliance issues," said Matthew Clements, Editor of The Technical Analyst. "MiFID II will have a significant impact on the European trading landscape, and Itiviti Analyst stands out by not only addressing compliance, but also supporting firms' efforts to capitalize on business opportunities which may arise as updated regulation is expected to reshape the trading landscape."
The only sure way of making money is through insider trading!  That's why most traders are insider traders, real or imagined.  The trick of the game is to differentiate an insider tip from a malevolent rumor and from a stupid rumor.  That's where experience comes in.  I have been trading the markets for forty years, and I can smell the bullshit instantly. Insider trading is very healthy, because it helps the markets reach the equilibrium point soon.  All insider trading legislation is stupid.  You just cannot put all people in jail!
The permanent political class enriches itself at the expense of the rest of us. Insider trading is illegal, yet it is routine among kleptocrats. Normal individuals cannot get in on IPOs at the asking price, but kleptocrats do so routinely. Kleptocrats also get many hot issues, bypassing all fair procedures of distribution.  By funneling hundreds of millions of dollars or euros to supporters, even more campaign donations are ensured. An entire class of investors now makes all of its profits based on influence and access to kleptocrats.
Kleptocrats have transformed politics to trade. They are traders who use their power, access, and privileged information to generate wealth. And at the same time well-connected financiers and corporate leaders have made a business of politics. They come together to form a kleptocratic caste.
Political intelligence consultants are hired guns who dig for closely held information to be used to trade stocks. Many work for hedge funds and securities firms, who just happen to be some of the biggest political campaign contributors.
While everyone has the same right to be a constituent and the same right to be part of a political discussion, the opportunity just isn't always there. There's limited time and resources for everyone to be involved in every discussion. This incentivizes brokerages to cultivate or simply purchase political connections in order to preserve privileged access to profitable information. This flow of information is more difficult to regulate than lobbying, which is regulated, because it is traveling in the opposite direction, that is, from politicians to their constituents.
Trading without inside information is a handicap!  Inside trading is the normal thing to do. Otherwise, the odds are stack against you, as almost everybody else is insider trader. Handicapped traders eventually lose all their money, throwing it in the black hole of ignorance.  Be an insider trader, or do not trade at all.  Technical analysis is ridiculous, and fundamental analysis is yesterday's news.  Inside trading is the only way to trade!
Insider traders can escape prosecution by publishing a sponsored post with the inside information before they trade it.   If the trade ticket shows a time stamp after the publication of a sponsored post, nobody can touch them, because it's considered public information, not insider information anymore! 
Established in 2004, The Technical Analyst brings institutional technical research and strategy ideas to the global financial markets, supported by regular events and training courses. With a readership comprising traders, fund managers and hedge funds, the Technical Analyst reports on and publishes technical analysis, market outlooks and trading strategies from banks, brokers and academics.
"We are very proud to accept the Technical Analyst Award for Itiviti Analyst," said Jonas Hansbo, Chief Strategy Officer, Itiviti. "The introduction of Itiviti Analyst is indicative of our long-standing commitment to game-changing innovation. This strategic approach to development has never been more fitting than today, as firms are preparing for a new market structure shaped by major regulatory change."
Itiviti Analyst is a vendor-agnostic solution designed to address the entire scope of MiFID II. It is implemented with minimal impact on existing trading infrastructure while covering all asset classes (equities, ETFs, derivatives and bonds). The following functional modules are currently offered: MAR (Market Abuse Regulation), Algo Monitoring, Best Execution, Market Maker Compliance, and TCA (Transaction Cost Analysis).
Itiviti is a world-leading technology provider for the capital markets industry. Trading firms, banks, brokers and institutional clients rely on Itiviti technology, solutions and expertise for streamlining their daily operations, while gaining sustainable competitive edge in global markets.
With 13 offices and serving more than 400 customers worldwide, Itiviti was formed by uniting Orc Group, a leader in trading and electronic execution, and CameronTec Group, the global standard in financial messaging infrastructure and connectivity. From its foundation in 2016, Itiviti has a staff of 400 and an estimated annual revenue of SEK 700 million.
Itiviti is committed to continuous innovation to deliver trading infrastructure built for today's dynamic markets, offering highly adaptable platforms and solutions, enabling clients to stay ahead of competitive and regulatory challenges. Itiviti is owned by Nordic Capital Fund VII.
Legislators do not understand that the objective of insider trading laws is counter-intuitive, to prevent people from using and markets from adjusting to the most accurate and timely information. The rules target non-public information, a legal, not economic concept. As a result, we are supposed to make today's trades based on yesterday's information. Unfortunately, keeping people ignorant is economic folly. We make more bad decisions, and markets take longer to adjust.
Insider trading laws imbalance markets by regulating only one-half of the trading equation. A good investor makes money by knowing when not to buy or sell as well as when to buy or sell. Many insider tips alert owners to hold their shares or not to buy other ones. The sooner people act on accurate information the sooner the market will reach the equilibrium price. Interfering with the adjustment process by prosecuting people for insider trading will take the market longer to adjust.
Individuals and companies are entitled to keep proprietary information and punish those who violate that trust. But the offense should be civil, not criminal. And the punishment should fit the charge. In no case is the government justified in using intrusive enforcement measures developed to combat violent crime. The government should stop punishing investors seeking to act on the most accurate and timely information. After all, that's what the financial markets are all about.
Insider trading creates an arcane distinction between non-public and public information.  It presumes that investors should possess equal information and never know more than anyone else. It punishes traders for seeking to gain information known to some people but not to everyone.  It inhibits people from acting on and markets from reacting to the latest information. Enforcing insider trading laws does more to advance prosecutors' careers than protect investors' portfolios.  Information will never be perfect or equal.